VA Loan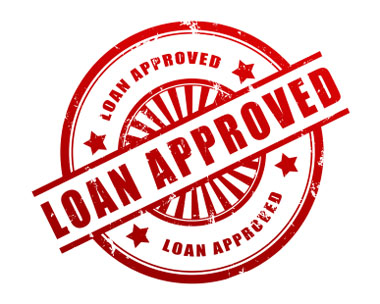 What is a VA Loan?
A VA loan is a mortgage loan in the United States guaranteed by the U.S. Department of Veterans Affairs (VA). The loan may be issued by qualified lenders. Congress created the VA Loan Guaranty Program in 1944 to help returning service members achieve the dream of homeownership. Since then, the Department of Veterans Affairs has helped more than 18 million military members purchase homes.
Who Qualifies for a VA Loan?
The VA loan was designed to offer long-term financing to eligible American veterans or their surviving spouses, provided they do not remarry. The basic intention of the VA direct home loan program is to supply home financing to eligible veterans in areas where private financing is not generally available and to help veterans purchase properties with no down payment. Eligible areas are designated by the VA as housing credit shortage areas and are generally rural areas and small cities and towns not near metropolitan or commuting areas of large cities.
The Benefits of a VA Loan
The most significant benefit of a VA loan is the borrower's ability to purchase with no money down. Apart from the government's UDSA's Rural Development home loan and Fannie Mae's Home Path, it's all but impossible to find a lending option today that provides borrowers with 100 percent financing.
VA loans also come with less stringent underwriting standards and requirements than conventional loans. In fact, about 80 percent of VA borrowers could not have qualified for a conventional loan. These loans also come with no private mortgage insurance (PMI), a monthly expense that conventional borrowers are required to pay unless they put down at least 20 percent of the loan amount.
Competitive interest rates that are routinely lower than conventional rates
No prepayment penalties
Sellers can pay up to 6 percent of closing costs and concessions
Higher allowable debt-to-income ratios than for many other loans
Streamlined refinancing loans that require no additional underwriting
How do VA Loans Work?
A VA loan is perhaps the most powerful and flexible lending option on the market today. Rather than issue loans, the VA instead pledges to repay about a quarter of every loan it guarantees in the unlikely event the borrower defaults. That guarantee gives VA-approved lenders greater protection when lending to military borrowers and often leads to highly competitive rates and terms for qualified veterans.
The VA loan allows veterans 103.15 percent financing without private mortgage insurance or a 20 per cent second mortgage and up to $6,000 for energy efficient improvements. A VA funding fee of 0 to 3.15% of the loan amount is paid to the VA; this fee may also be financed. In a purchase, veterans may borrow up to 103.15% of the sales price or reasonable value of the home, whichever is less. Since there is no monthly PMI, more of the mortgage payment goes directly towards qualifying for the loan amount, allowing for larger loans with the same payment. In a refinance, where a new VA loan is created, veterans may borrow up to 90% of reasonable value, where allowed by state laws. In a refinance where the loan is a VA loan refinancing to VA loan (IRRRL Refinance), the veteran may borrow up to 100.5% of the total loan amount. The additional .5% is the funding fee for an VA Interest Rate Reduction Refinance.
VA loans allow veterans to qualify for loans amounts larger than traditional Fannie Mae / conforming loans. VA will insure a mortgage where the monthly payment of the loan is up to 41% of the gross monthly income vs. 28% for a conforming loan assuming the veteran has no monthly bills.
The maximum VA loan guarantee varies by county. As of 1 January 2012, the maximum VA loan amount with no down payment is usually $625,500, although this amount may rise to as much as $1,094,625 in certain specified "high-cost counties".[1] VA also allows the seller to pay all of the veteran's closing costs as long as the costs do not exceed 6% of the sales price of the home.
Is the VA Loan Right For You?
Blanket Mortgage can help you best determine if a VA Loan is right for you. Contact us today!
Call us at 305.274.5626 -or-
Fill out the contact us form to the right -or-
Visit our offices. Get Directions -or-
Use our Apply Now option.
We look forward to serving you!