Reverse Mortgages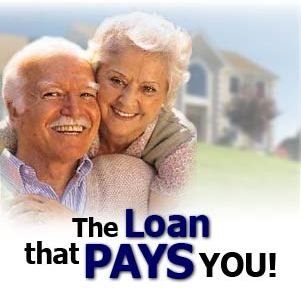 What is a Reverse Mortgage?
A reverse mortgage is a loan available to people over 62 years of age that enables a borrower to convert part of the equity in their home into cash.
In plain English, a reverse mortgage is nothing more than an equity loan secured by your home which is designed to defer the mortgage interest.
Reverse mortgages were conceived as a means to help people in or near retirement and with limited income use the money they have put into their home to pay off debts (including traditional mortgages), cover basic monthly living expenses or pay for health care. There is no restriction on how a borrower may use their reverse mortgage proceeds.
The loan is called a reverse mortgage because the traditional mortgage payback stream is reversed. Instead of making monthly payments to a lender (as with a traditional mortgage), the lender makes payments to the borrower.
The borrower is not required to pay back the loan until the home is sold or otherwise vacated. As long as you live in the home, you are not required to make any monthly payments towards the loan balance, but you must remain current on your tax and insurance payments.
What are the Requirements for a Reverse Mortgage?
As long as you own a home, are at least 62, and have enough equity in your home, you can get a reverse mortgage. There are no special income or medical requirements.
Eligible property types include single-family homes, 2-4 unit properties, manufactured homes (built after June 1976), condominiums, and townhouses.
How is the Loan Repaid?
Unless repaid voluntarily, the reverse mortgage is not due until the last surviving borrower passes away or fails to occupy the property as their primary residence. The heirs will have ample time (up to 12 months) to complete a sale or refinance transaction to pay back the balance of the loan.
If your heirs choose not to act, the reverse mortgage lender will have no choice but to foreclose on the home. In the event that the sale of the property does not yield sufficient funds to pay off the balance of the loan, the government insurance that you would have paid for as a part of closing your reverse mortgage loan will cover your estate. The Lender will be reimbursed for any shortfall from the Mortgage Insurance fund.
Is a Reverse Mortgage Right For You?
Blanket Mortgage can help you best determine if a Reverse Mortgage is right for you. Contact us today!
Call us at 305.274.5626 -or-
Fill out the contact us form to the right -or-
Visit our offices. Get Directions -or-
Use our Apply Now option.
We look forward to serving you!