About Us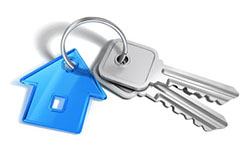 Blanket Mortgage® offers a variety of loan products to suit every income, every down payment size, and a wide range of credit scores. Learn more about our mortgage loan products and programs by clicking on one of the links below:
Loan Programs
Loan Products
Blanket Mortgage is committed to helping our clients find the right mortgage product. We understand that every borrower is different, and we offer a variety of programs to meet their individual goals. We make the process of securing a mortgage simple and straightforward by offering the latest in financial tools that enable customers to make sound financial choices.
We provide financial solutions for professionals, their clients, individuals and families to assist in accomplishing their goals. Many of our clients are referrals from legal, taxation, family planning, insurance and investment professionals assisting in achieving their client's goals. In the process, we have been fortunate to serve the professional community in their personal needs as well.
With our network of professional providers, Blanket Mortgage is positioned to be an integral part of our clients financial future. Our role as a trusted advisor, rather that just a typical mortgage broker, enables us to offer a wide variety of products through our own mortgage programs, as well as other financial products through our various professional partners.
We are in the business of maintaining life long relationships with our clients. We look forward to guiding them toward a secure financial future and retirement.
Contact Us Today
We're confident we'll provide the best loan program and rate for your needs. Simply contact us using any of the following methods below:
Call us at 305.274.5626 -or-
Fill out the contact us form to the right -or-
Visit our offices. Get Directions -or-
Use our Apply Now option.
We look forward to serving you!