Conventional Loans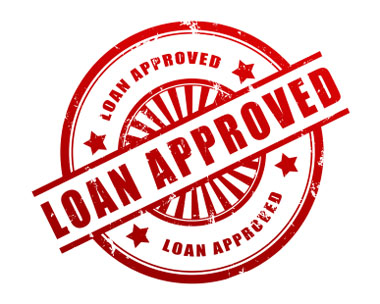 What is a Conventional Loan?
A conventional loan is generally referring to a mortgage loan that follows the guidelines of government sponsored enterprises (GSE's) like Fannie Mae or Freddie Mac. A conventional mortgage loan is offered by a bank and is not insured by the federal government. This makes it a slightly higher risk for the bank, so the qualifications are more strict. For example, it may require a higher down payment or a lower debt to income ratio. Like other types of mortgage loans, the interest rate that you pay is based on the prime mortgage rate and your credit score. A conventional mortgage could have a fixed rate or a variable interest rate.
Conforming vs. Non-Conforming
Conventional loans can be either conforming or non-conforming. Conforming loans follow the terms and conditions set by Fannie Mae and Freddie Mac. Nonconforming loans don't meet Fannie Mae or Freddie Mac guidelines, but they are also considered coventional. If it's conforming, it will be for an amount under a specified maximum. In most areas, this is $417,000 for a single family home, but the amount is higher in certain areas, like Hawaii or metropolitan areas, and when you are purchasing a multi-family home. Non-conforming mortgages are for higher amounts - usually called a jumbo loan.
The Benefits of a Conventional Loan
Fees associated with conventional loans frequently are lower than other loan products because the lender sets these rates. The Federal Housing Authority (FHA), a financial information resource, states conventional loans generally offer lower closing costs than government-backed loan products. Furthermore, because conventional loans have stricter requirements you get a head start over other buyers with lesser qualifications.
What are the Requirements for a Conventional Loan?
To decide if you qualify for an Conventional Mortgage Loan, you need to consider the following:
Your income and your monthly expenses. Standard debt-to-income ratios are 28/36 for Conventional Loans. These ratios may be exceeded with compensation factors.
Your credit history (this is important, but Conventional's credit standards are flexible). A FICO score of 620 or above is very helpful in obtaining an approval.
Your overall pattern rather than to individual problems you may have had.
Who Qualifies for a Conventional Loan?
To be eligible for an Conventional mortgage, your monthly housing costs (mortgage principal and interest, property taxes and insurance) must meet a specified percentage of your gross monthly income (28% ratio). Your credit background will be fairly considered. At least a 620 FICO credit score is generally required to obtain an Conventional approval. You must also have enough income to pay your housing costs plus all additional monthly debt (36% ratio). These percentages may be exceeded with compensating factors.
What if I've Had a Bankruptcy?
Criteria for a Conventional loan approval state that if you have been discharged from a Chapter 7 bankruptcy for four years or more, you are eligible to apply for a Conventional mortgage. If you have had a Chapter 13 bankruptcy, it must be documented that the your credit reputation has been re-established for at least two years to be eligible for a Conventional Loan.
Is the Conventional Loan Right For You?
Blanket Mortgage can help you best determine if a Conventional Loan is right for you. Contact us today!
Call us at 305.274.5626 -or-
Fill out the contact us form to the right -or-
Visit our offices. Get Directions -or-
Use our Apply Now option.
We look forward to serving you!